The birth of an idea
The decision to buy a holiday home came pretty spontaneously. Above all, it had to do with overcrowded hotel facilities, inferior food quality despite many stars (★★★★★) and the prospect of a multiplication of inconvenience with the entry of compulsory education with our daughter.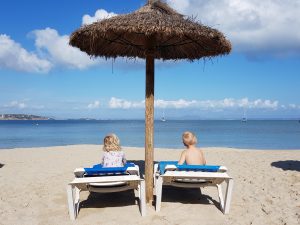 1.000 happy customers
Of course, we can not come up with so many holidaymakers, and we have no endeavor to do that, nevertheless, there are already some positive reviews.
Above all, the quality counts for us, for this we need the help of our guests. On the one hand, of course, with the request to always leave the property as they have been handed over, on the other hand, of course, defects directly to remedy. So everyone can enjoy our piece of Mallorca.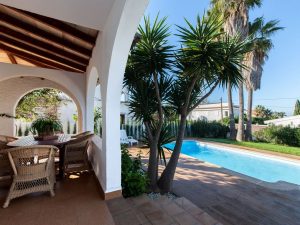 Our Lifestyle 
The four of us live with our two dogs in the rural Bergisch Gladbach not far from the city of Cologne. We have also chosen our holiday home so that you can enjoy the tranquility of the suburbs with a beautiful sea panorama while taking advantage of all the benefits of the city and the central location of the property.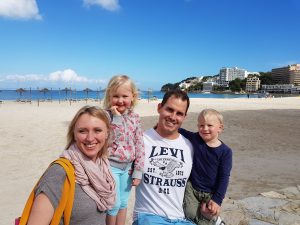 Why us?
Since we ourselves spend a lot of time there, the proximity to Palma with its great shops and great cultural offerings is very important to us.
Equally important to us is a "village" peace with all shops and restaurants on site. In contrast to many other holiday properties, the interior of the villa is very modern and high quality German standard, especially a central heating and large fireplace allow in the transitional period, a reasonable heating.
Worth mentioning is the bus service to Palma via S'Arenal: evening excursions can then finish with a great wine ….
A taxi from Palma to Badia Blava costs about 25 €.